SOLD

/

19th C. French Renaissance Server
SOLD

Back to SOLD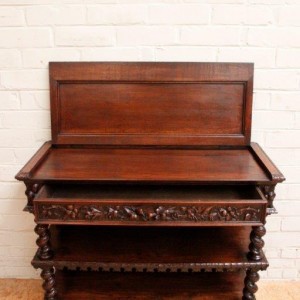 19th C. French Renaissance Server
Sold
Highly Carved French Renaissance Hunt Server has incredible detail. Barley twist sides have carvings throughout the twist. A stunning piece that would be easy and beautiful to incorporate into any décor.
Product Number 232
Price: $2,500.00
Origin: France
Circa: 1860-1880
Condition Remarks: Good
Dimensions: H 36" W 45" D 18.25"


3867 East 12 North, Suite #3, Rigby, ID 83442 ~ Tel. (208) 557-3408 ~ Fax (208) 228-0314 ~ outoftheashes39@gmail.com