SOLD

/

19th C. Oak Coat Rack Shelf
SOLD

Back to SOLD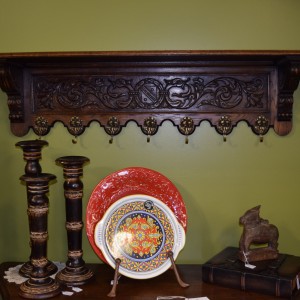 19th C. Oak Coat Rack Shelf
Sold
Oak coat rack or potholder in excellent condition. Originally used to hang coats or pots and pans in the kitchen, this shelf would be beautiful in a living room with decorative plates or other items displayed on top.
Product Number 265
Price: $550.00
Origin: France
Circa: 1880-1890
Condition Remarks: Good
Dimensions: H 12" W 47.5" D 11"


3867 East 12 North, Suite #3, Rigby, ID 83442 ~ Tel. (208) 557-3408 ~ Fax (208) 228-0314 ~ outoftheashes39@gmail.com