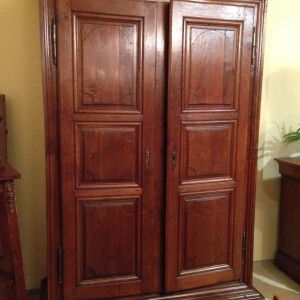 17th C Travel Voyage
17th C Louis XIII Travel Voyage makes it hard to imagine pieces of furniture lasting over 300 years. This amazing piece breaks down making it easier to transport at a time when kingdoms rivaled each other and constant change was a part of daily life.
Product Number 240
Price: $4,120.00
Origin: France
Circa: 1600's
Condition Remarks:
Dimensions: H 83" W 56.5" D 34"


3867 East 12 North, Suite #3, Rigby, ID 83442 ~ Tel. (208) 557-3408 ~ Fax (208) 228-0314 ~ outoftheashes39@gmail.com